What is Airborne Dust and Dust Air Monitoring?
Several definitions have been established for dust, however, according to the Glossary of Atmospheric Chemistry Terms (Calvert, 1990), is "Small, dry, solid particles projected into the air by natural forces, such as wind, volcanic eruption, and by mechanical or man‐made processes such as crushing, grinding, milling, drilling, demolition, shovelling, conveying, screening, bagging, and sweeping. Dust particles are usually in the size range from about 1 to 100 μm in diameter, and they settle slowly under the influence of gravity."
Dust Monitoring is sampling the air to detect and assess particulate matter in the air. There are several methods for air sampling that are used for detecting specific dust content.
Exposure to Dust in the Workplace & Relevance to Dust Air Monitoring
Exposure to dust in the workplace may result from undertaking processes or tasks that produce dust such as vehicle traffic, blasting, crushing, grinding, milling, drilling, demolition, shovelling, conveying, screening, bagging, sweeping, sieving, riffling, calcining, drying and handling of dry finely divided materials (e.g. powders). Working with objects that have surfaces contaminated with such dusts also result in workplace exposure to dust. These are often associated with mineral dust exposures in the tunnelling, mineral extraction and processing industries, as well as in agriculture and some chemical manufacturing and shaping processes involving polymers. Examples of the types of dust found in the work environment include:
Metallic dust – such as lead, cadmium, nickel, and beryllium dusts
Mineral dust – such as those containing free crystalline silica (e.g., as quartz), coal and cement dusts
Other chemicals dust – many bulk chemicals and pesticides
Organic and vegetable dust – such as flour, wood, cotton and tea dusts, pollen
Bioaerosols – such as viable particles, moulds and spores.
Dust Toxicity and Routes of Dust Exposure Relevant to Dust Air Monitoring
Dust toxicity will depend on the the type, particle size or aerodynamic diameter, chemical composition, amount, routes of exposure and other factors. Inhalation of dust is considered the major route of exposure, however ingestion and absorption through skin or mucous membranes are also other routes of exposure of significance for certain dust (eg. lead contaminated dust, lipophilic substances). The American Conference of Governmental Industrial Hygienists (ACGIH) define low toxicity particles as being 'not cytotoxic, genotoxic, or otherwise chemically reactive with lung tissue, and do not emit ionizing radiation, cause immune sensitisation, or cause toxic effects other than by inflammation or the mechanism of 'lung overload'. To classify dusts as being 'free from toxic materials' requires analysis of the dusts to check content and amount of toxic ingredients and compare against the prescribed levels.
Particle Size Fraction for Dust Sampling or Dust Air Monitoring
For the purpose of dust monitoring and air sampling and potential health effects the following particle size fractions are defined and sampled:
Inhalable dust – is that fraction of a dust cloud that can be breathed into the nose or mouth. Examples of dusts for which any inhalable particle is of health concern include certain hardwood dusts (which may cause nasal cancer), and dusts from grinding lead-containing alloys or sanding lead paint (which can deposit anywhere, be absorbed and cause systemic poisoning)
Thoracic dust – is that fraction that can penetrate the head airways and enter the airways of the lung. Examples of dusts for which this fraction is of particular health concern include cotton and other dusts causing airway disease
Respirable dust – is that fraction of inhaled airborne particles that can penetrate beyond the terminal bronchioles into the gas-exchange region of the lungs (alveoli). Examples of dusts for which the respirable fraction offers greatest health hazard include crystalline silica (eg. quartz) when cutting into rocks, sandstone, concrete; cobalt-containing and other hard metal dust produced by grinding masonry drill bits; and many others.
Workplace Exposure Standards for Dust to Compare with Dust Monitoring Results
Workplace exposure standards (WES) are set for many airborne particulates including those with higher toxicity as inhalable dust or respirable dust mostly as the 8-hour time weighted average (TWA)) concentration of the substance within the breathing zone of the worker. Safe Work Australia recommends that "Where no specific exposure standard has been assigned and the substance is both of inherently low toxicity and free from toxic impurities, exposure to dusts should be maintained below 10mg/m3, measured as inhalable dust (8 hour TWA)." For higher toxicity particles such as quartz, Safe Work Australia WES is 0.1mg/m3 as 8-hour TWA (respirable crystalline silica (Quartz)).
Would You Like to Know More
About Our Services?
Call us today on 02 9822 8406, email us , or use our online enquiry form
for further information about our services, to arrange an obligation-free
phone consultation or to discuss your requirements with us.
What is Involved in Dust Air Monitoring and Air Sampling?
Dust monitoring is sampling airborne particles (inhalable and/or respirable) over a period of time to estimate the airborne inhalable or respirable dust concentration in mg per cubic meter of air.
Dust monitoring undertaken in the workplace is usually termed exposure monitoring and is undertaken within the worker's breathing zone to estimate personal exposure of the worker and to compare the measured concentration with the workplace exposure standard (WES).
Area monitoring (static air samples) is also used to check the effectiveness of control measures.
Dust Monitoring Methods
Air monitoring using a size‐selective sampler and gravimetric analysis is the common method for measuring personal exposures to dust in the workplace. dust content such as metal or silica can be further analysed by chemical analysis methods.
Environmental dust air monitoring uses direct reading instruments or dust deposition methods with laboratory sample analysis.
The following are common air contaminants routinely monitored and tested in the workplace and the associated standard sampling and analytical methods:
Dust monitoring – Inhalable dust, Respirable dust and respirable crystalline silica (Quartz):
AS 3640-2009 Workplace atmospheres – Method for sampling and gravimetric determination of inhalable dust
Australian Standard AS 2985-2009 Workplace atmospheres – Method for sampling and gravimetric determination of respirable dust
NIOSH Method 7603 QUARTZ in coal mine dust, by IR (redeposition)
Monitoring welding fumes, Metals and Gases (carbon dioxide, carbon monoxide, ozone, nitrogen oxides):
AS 3853.1-2006 Health and safety in welding and allied processes – Sampling of airborne particles and gases in the operators breathing zone Sampling of airborne particles
Asbestos air monitoring:
Guidance Note on the Membrane Filter Method for Estimating Airborne Asbestos Fibres 2nd Edition [NOHSC: 3003 (2005)]
Lead air monitoring (Lead dust and fumes):
AS 4361.2-2017 Guide to hazardous paint management, Part 2: Lead paint in residential, public and commercial buildings.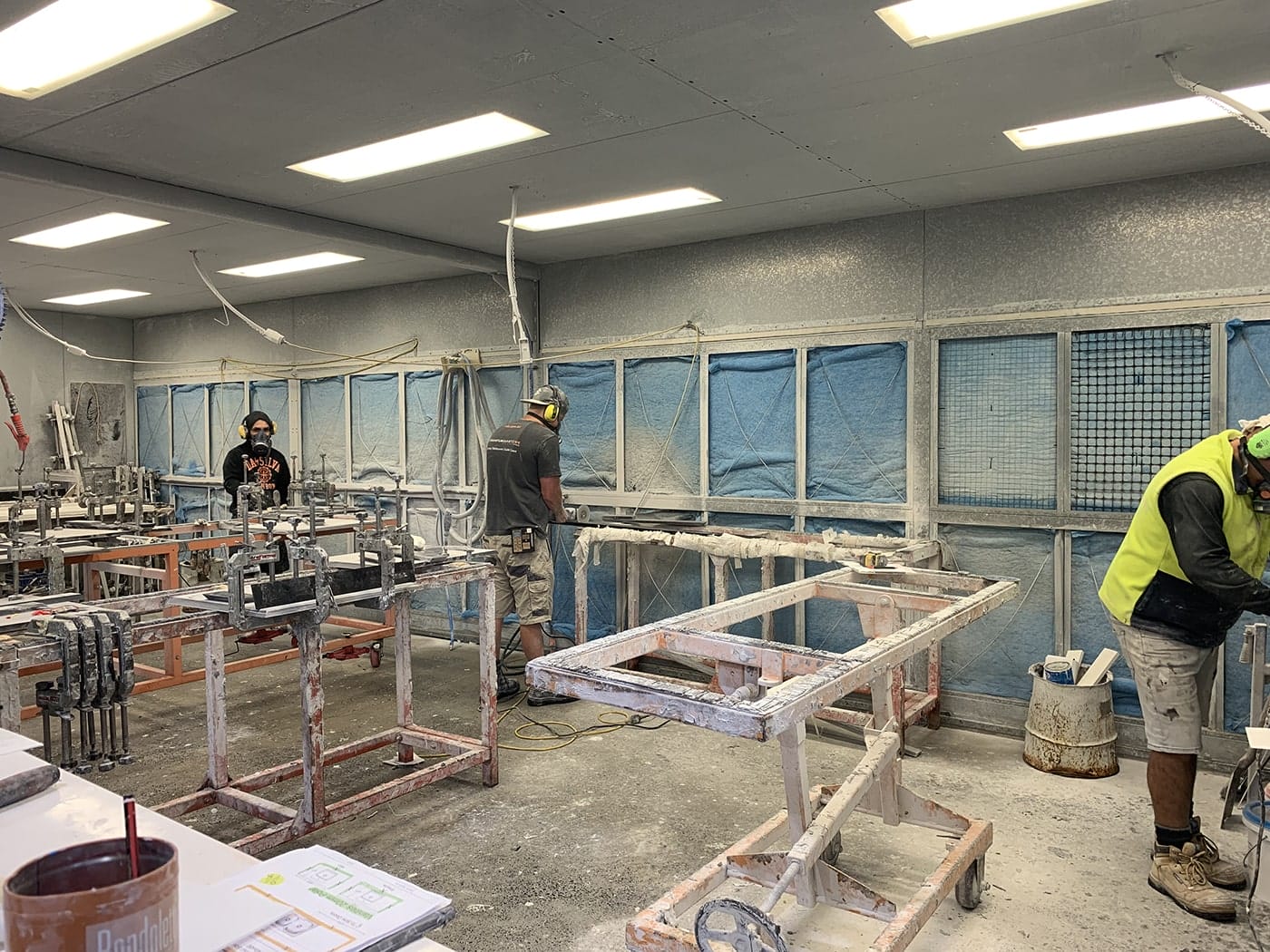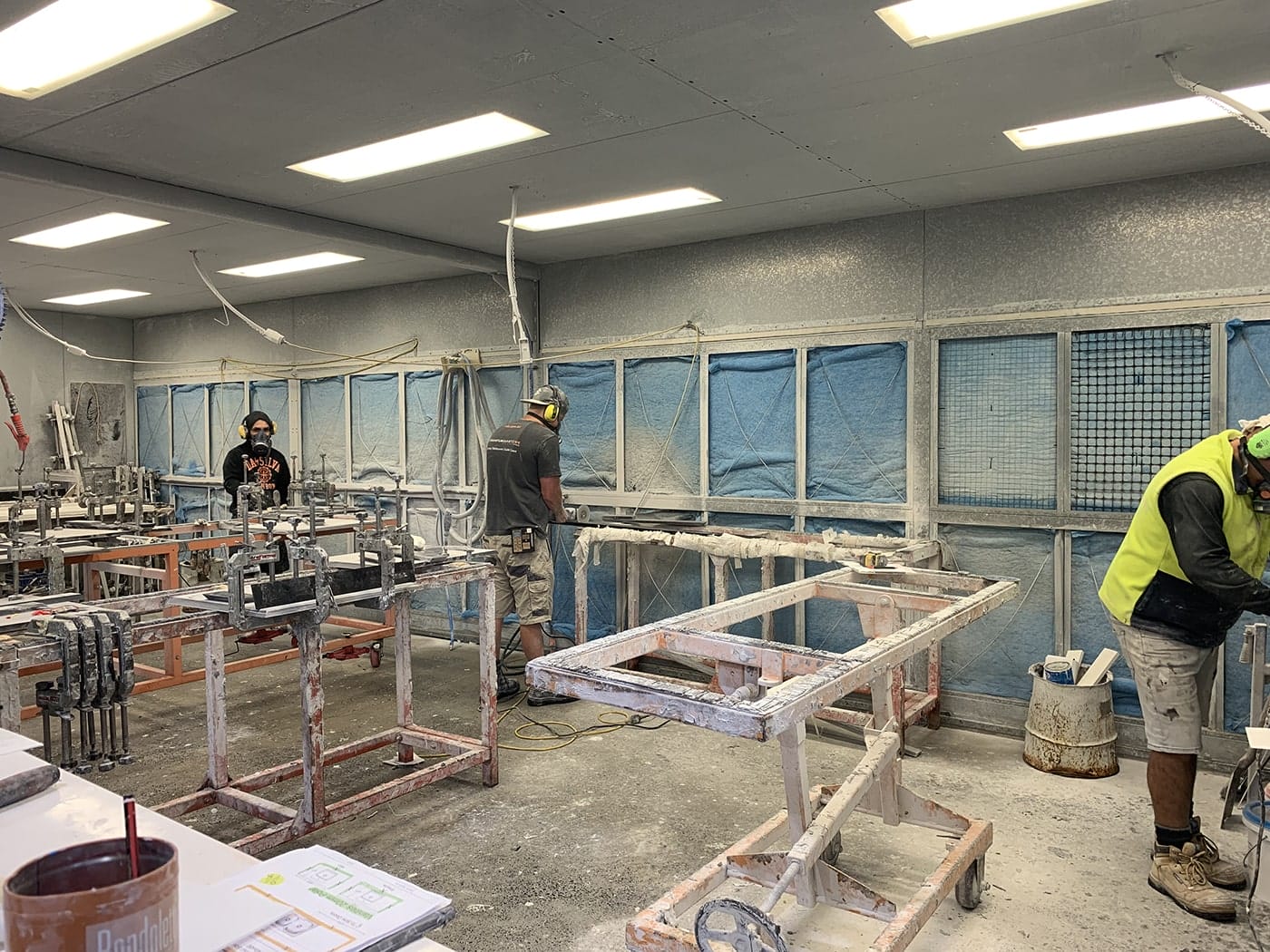 How Can we Assist you in Dust Monitoring
Our Certified Occupational Hygienists can assist you in all aspects of your dust monitoring requirements including a one-off assessment, periodic and annual air monitoring, evaluation of exposure and effectiveness of controls.
Safety & Environment
Property Safety