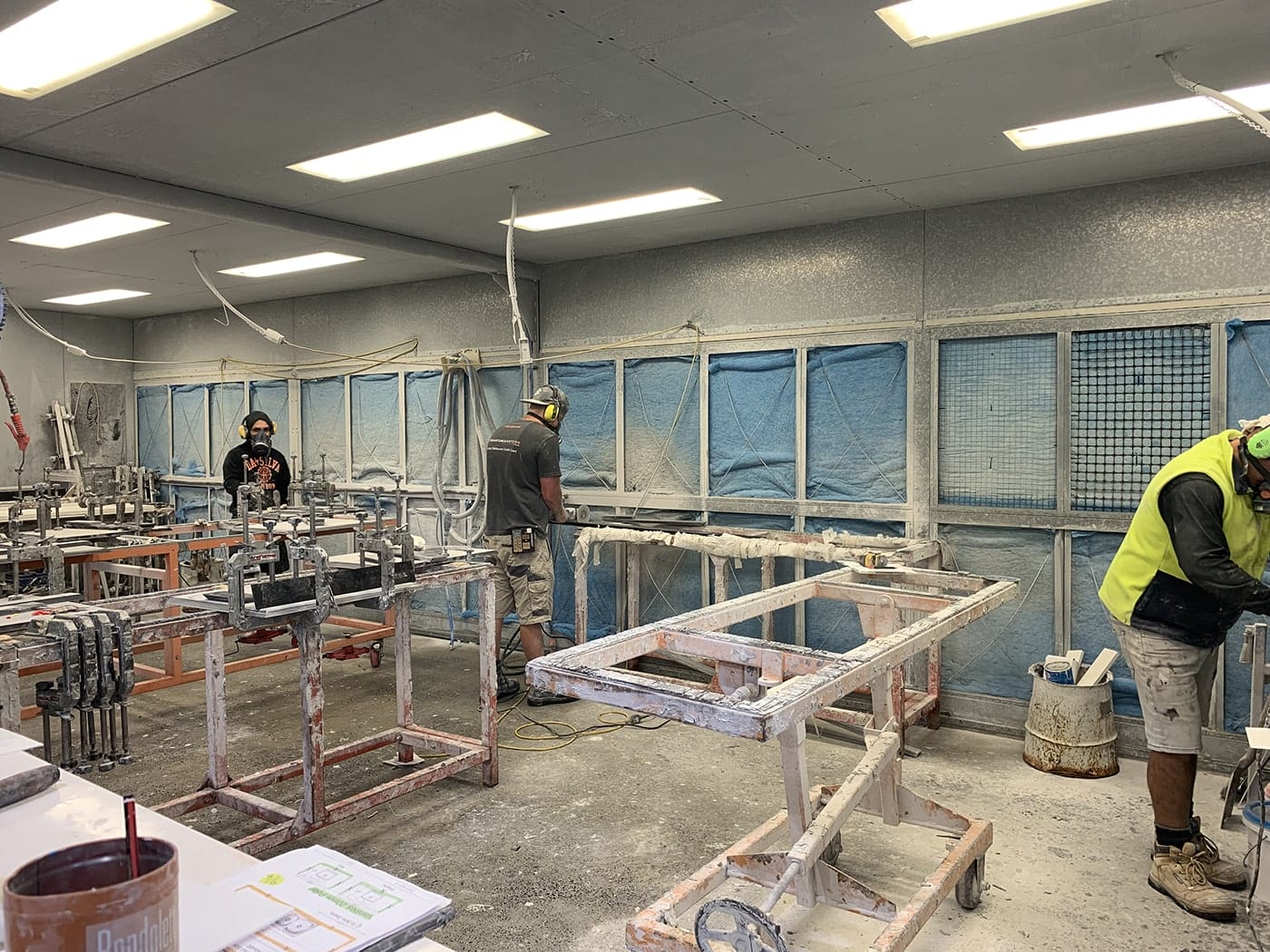 Silica Dust Air Monitoring – Occupational Hygienists Licensed for Sampling in Mines & Quarries
Welcome to SESA, the leading provider of Occupational Hygiene Services in Australia. We specialize in Respirable Crystalline Silica (RCS) Dust Air Monitoring services, conducted by our team of highly skilled Occupational Hygienists. SESA also holds a licence from the Resources Regulator for air sampling in mines and quarries. With our commitment to excellence and expertise in the field, we strive to ensure a safe and healthy environment for your workforce. Read on to discover the benefits of choosing SESA for all your Silica Dust Air Monitoring needs.
Occupational Hygienists: Expertise and Compliance
At SESA, we understand the importance of accurate and compliant Respirable Crystalline Silica (RCS) Dust Air Monitoring in workplaces. That's why we have a team of Occupational Hygienists who possess extensive knowledge and experience in the industry. Our hygienists are well-versed in the specific requirements and regulations governing silica dust monitoring in mining and quarrying and other workplace environments. By choosing SESA, you can trust that your monitoring will be conducted by professionals who understand the unique challenges of your industry and can provide expert guidance and assessment.
Use of Licenced & NATA accredited Laboratory: Quality and Efficiency
One of the key advantages of partnering with SESA for your Silica Dust Air Monitoring is using only NATA accredited or licensed (mines & quarries) laboratory.
Comprehensive Silica Dust Air Monitoring: Protecting Your Workforce
Crystalline silica (silica) is found in natural sand, stone, manufactured concrete and mortar. It is also used to make a variety of construction products including engineered stone (eg. kitchen and bathroom benchtops), bricks, tiles and some plastics. When workers cut, crush, drill, polish, saw or grind products that contain crystalline silica, respirable dust particles are generated that are small enough to lodge deep in the lungs and cause serious illness or disease including silicosis.
Exposure to silica dust can have serious health implications for workers in workplaces including construction, manufacturing and mining and quarrying operations. At SESA, we offer comprehensive Silica Dust Air Monitoring services to help you mitigate these risks effectively tailored to your industry. Our Occupational Hygienists conduct thorough sampling and assessments, utilizing state-of-the-art equipment to measure airborne silica dust levels in various work areas. We also assess the effectiveness of control measures and provide recommendations to minimize exposure to protect your workers and other in the workplace and comply with applicable legislation. By proactively monitoring and managing silica dust, we help you create a safer and healthier work environment for your employees.
Would You Like to Know More
About Our Services?
Call us today on 02 9822 8406, email us , or use our online enquiry form
for further information about our services, to arrange an obligation-free
phone consultation or to discuss your requirements with us.
Tailored Solutions for Your Industry: Meeting Unique Needs
We understand that every industry has its own specific requirements and challenges when it comes to silica dust exposure and controls. That's why we offer tailored solutions to meet your industry's unique needs by undertaking comprehensive silica dust air monitoring program to enable evaluation of existing controls and determine if additional control measures are required. Our Occupational Hygienists work closely with you to develop a monitoring plan that aligns with your operational requirements and regulatory obligations. Whether you need ongoing silica dust air monitoring, periodic assessments, or assistance with compliance, we have the expertise to provide the right solution for your business.
Examples of work activities that can generate respirable crystalline silica (RCS) include:
clay and stone processing operations
manufacturing and installation of engineered stone countertops
drilling operations, excavation and earth moving
paving and surfacing
tunnelling operations
mining, quarrying and mineral ore treating processes
brick, concrete or stone cutting-significant when using dry methods
construction activities
foundry casting
abrasive blasting (blasting agent must not contain > 1% of crystalline silica)
grinding, jack hammering and chiselling of concrete or masonry
making pottery
hydraulic fracturing of gas and oil wells.
Clear and Actionable Reporting: Empowering Decision-Making
At SESA, we believe in clear and actionable reporting that empowers you to make informed decisions. After completing the Silica Dust Air Monitoring, our licensed Occupational Hygienists compile detailed reports that clearly outline the findings, including the measured silica dust levels, operating conditions, compliance status, and recommendations for improvement where applicable. We present the information in a concise and accessible manner, ensuring that you have a comprehensive understanding of the monitoring results and the steps you can take to enhance the safety of your workforce.
Choose SESA for Reliable Silica Dust Air Monitoring
When it comes to Silica Dust Air Monitoring, SESA is your trusted partner in Australia. With our team of certified Occupational Hygienists, NATA accredited laboratory, comprehensive monitoring services, tailored solutions, and clear reporting, we ensure that you receive the highest quality assessment for the safety and well-being of your workforce. Contact us today to learn more about our services or to schedule a consultation. Together, let's create a healthier and safer work environment for everyone.
Safety & Environment
Property Safety